Tube Sheet & Waterbox Cladding
Tube Sheet & Waterbox Cladding
Blygold ensures 100% protection against corrosion of tube sheets and waterbox cladding with its unique products and applications. Tube sheets and water boxes are subject to severe corrosion due to the construction with dissimilar metals and corrosive water. The pitting corrosion around the tubes rapidly create leakages. While corrosion of baffle plates and water boxes result in early replacements and severe capacity loss. Simply applying a coating will not prevent this due to the complexity of the construction. Therefore Blygold follows a special procedure to ensure the coating system will protect the valuable equipment for years to come.
Blygold is the no. 1 choice in corrosion resistance. It protects tube sheets and water boxes from leakages and prevents early replacements. It seals off the equipment from the corrosive environment with a smooth and resistant coating. The special pre-treatment ensures perfect adhesion, smooth surfaces and prevents pressure drop. This guarantees extra protection. The dust free blasting and low VOC coating cleverly makes the treatment suitable for both factory and site application.
Advantages
Prevents corrosion on tube sheet and waterbox
Unique products and application
Seals off dissimilar metals
High chemical and mechanical resistance
Preventive on new equipment
Corrective rebuilding of affected surfaces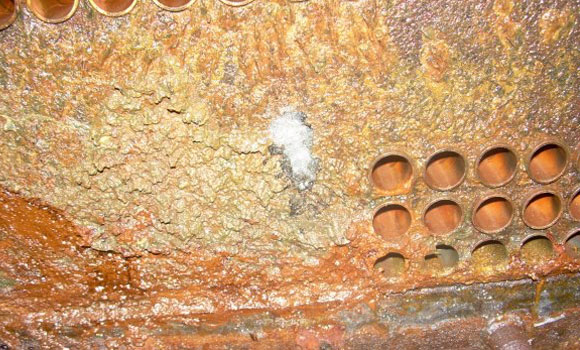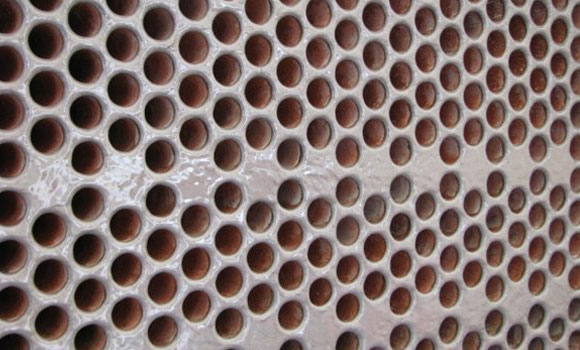 Subscribe to receive our newsletter.
Blygold works with a global network of the best trained and licensed applicators, creating the same high-level of quality applications all over the world. Our Global Quality Standard, thoroughly tested products and specialised unique application techniques offer the best corrosion protection measures available.
If you are interested in becoming a Blygold Partner, please click here for more information.